Rifleman C/1415 Alfred Herbert Burtt
16th King's Royal Rifles Corps
Died of Wounds 6th August 1916
Husband of Gertrude Burtt, of 4, Nash Mills, Hemel Hempstead, Herts.
Etaples Military Cemetery, IX. C. 17A.
Born: Norwich.
Residence: Hemel Hempstead.
Enlisted: Holborn, Middlesex.
Alfred Burtt is remembered on a brass plaque inside St Mary's, Apsley End. It is placed on the organ screen, the organ having been built and installed in 1871 when the Church was built. Burrt is described as having been a 'faithful chorister and earnest church worker' for seven years.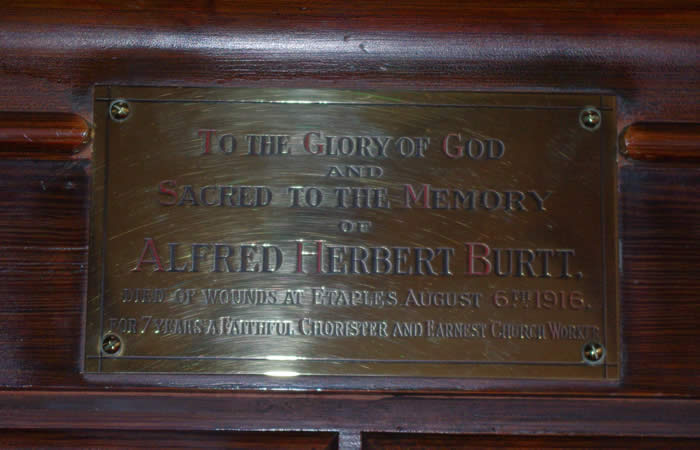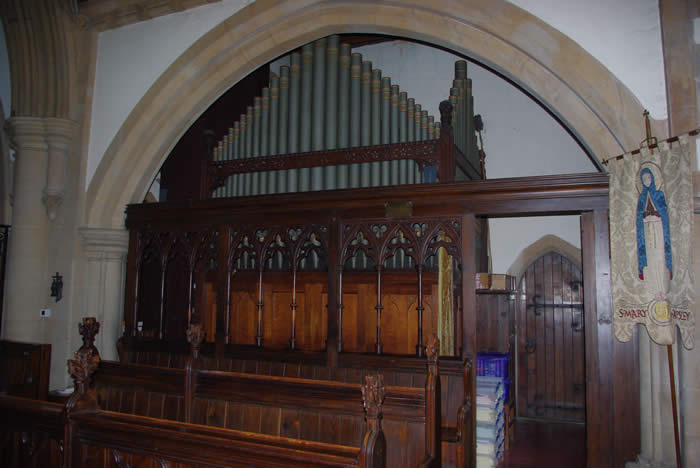 Organ screen at St Mary's, Apsley End.
[Photos: Richard Grayson, 11th March 2014.]
[Source: St Mary's Apsley End: a guide of what to see, and a brief history of the church, no date, p. 2.]