Private 12911 John (Jack) Buckley
6th Bedfordshire Regiment
KIA 15th July 1916
Son of Thomas and Elizabeth Buckley, of 32, Winifred Road, Apsley End, Hemel Hempstead. Native of Midleton, Co. Cork.
Pozieres British Cemetery, Ovi
llers-La Boisselle, III.D.8.
Born: Shandrum, Co Cork.
Residence: Hemel Hempstead
Enlisted: Hemel Hempstead
The Commonwealth War Graves Commission list this soldier as John, but he is 'Jack' on Soldiers Died.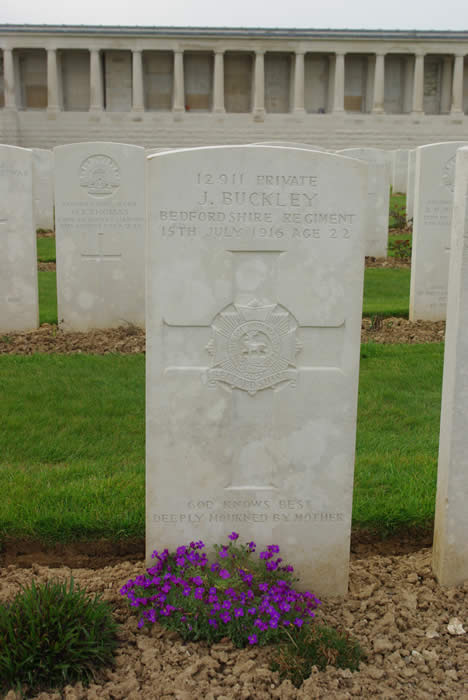 (Photo: Richard Grayson, 2nd April 2014)